Senior Marketing Manager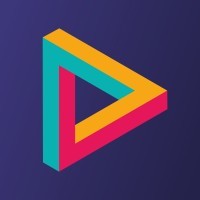 SenseOn
Marketing & Communications
London, UK
Posted on Monday, May 15, 2023
Description
About us:
🌱Are you a bright, motivated self-starter? 💡 Would you enjoy working in a dynamic and collaborative team, building and innovating on your ideas? 🚀 Do you want to be part of an exciting, fast-moving environment at the forefront of cybersecurity technology? 👇 If the answer is yes, then keep reading!
At SenseOn, our mission is to design and build the security architecture of the future. We provide our customers with the most comprehensive defence against cybersecurity threats; for every user and asset in an organisation, wherever the location. Since our founding in 2017, we've been working hard to make a difference in our industry, receiving great recognition for our work, and we're now starting to scale. Having recently closed a very successful Series A funding round, we are looking for innovative and driven individuals who want to make an impact and enhance our momentum!
The role and team:
We are seeking a Senior Marketing Manager to support our Head of Marketing in building a world class function. We are looking for someone with strong experience in creating demand generation campaigns, including digital campaigns and events and webinars.
You should have some experience of managing a marketing budget and calendar.
You will focus on a solution-oriented and creative ability to connect marketing strategies to business objectives and find ways to communicate value propositions to clients compellingly.
What you'll do:
Managing demand generation campaigns such as content campaigns to improve SEO and paid digital channels such as Adwords, LinkedIn and 3rd party websites.
Managing field marketing events, including participation at trade shows and organising C-level networking events and virtual events.
Collaborating with sales and internal teams to conceptualise and create custom campaigns.
Leveraging various martech tools such as Salesforce, Zoom, Active Campaign and Splashthat to manage campaigns.
Working with partners to develop joint GTM campaigns
Developing and articulating strategic ideas to produce various marketing assets and campaigns for the company, spanning across multiple mediums.
Report on Marketing ROI and track the performance of Marketing campaigns
Requirements
What you'll need:
You have at least 5 years of experience in Marketing, ideally in Integrated Marketing, as well as experience partnering with Sales, in a SaaS technology environment. Cybersecurity experience is a big bonus.
You have hands-on experience working to achieve clear revenue goals through demand generation campaigns.
You can work well in fast-paced environments and can wear multiple hats.
You have a proven track record in the execution of marketing programs from conception to completion, with excellent attention to detail and project management skills.
Good written and verbal communication skills. You are able to produce landing pages and demand generation copy and edit marketing materials.
You are proactive and thrive in collaborative cultures, driven by the idea of creating an impact in changing environments.
Prior exposure to international business markets, ideally within start-ups would be a plus.
You are a detail-oriented, creative thinker with an open-minded approach.
Experience managing agencies & contractors, such as digital, PR and graphic design.
Benefits
What we'll offer you:
A huge opportunity to build your career path in a rapidly-growing company, having just raised one of the largest Series A funding rounds in Europe
Training and career development with the best in the industry
Remote work with access to London-based office as desired
Unlimited Holiday
Private healthcare plan (including benefits such as gym membership reduction, access to 'Headspace', discounted health and wellbeing products)
Enhanced pension plan
Belong at SenseOn:
At SenseOn, we define Talent as employees who are ❤️ customer obsessed, 🌟 pursuing excellence. They are 🦁 courageous, 🦸‍♀️🦸🏽‍♂️ good people, doing good things, powering our 🚀 rocketship. If this resonates with you, then you will always belong. Nothing else matters. We are an Equal Opportunity Employer and do not discriminate against any qualified employee or applicant. Difference is what makes us stronger.
Prior to the next stage in our recruitment process, please don't hesitate to confidentially let us know if you require any support to allow you to fully participate in our process: anna.doyle@senseon.io