Finance Manager, AR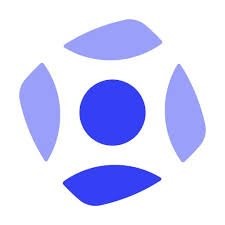 Onfido
Accounting & Finance
London, UK
Posted on Saturday, May 20, 2023
Onfido is the new identity standard for the internet. We empower people around the globe to reach services they love and need simply, speedily and safely – whether they're renting a car or opening a bank account or completing a high-value transaction where identity is key. We built a full-service suite of AI-powered identity verification solutions with fairness and inclusiveness at their core, and were awarded 'Outstanding Leader in Accessibility' and 'Best Innovation in Algorithmic Bias Mitigation' awards at CogX.
Onfido is an established pre-IPO technology company with a prominent position in the global marketplace that has been repeatedly recognized for excellence in performance and innovation. In 2021 we were awarded 'Artificial Intelligence and Machine Learning Hot Company' by CyberDefense Global Infosec Awards, 'Fraud Prevention Innovation of the Year' at the CyberSecurity Breakthrough Awards, and named to the CB Insights Fintech 250 for the fourth year running. We've received over $200 million in funding from investors including TPG Growth, Microsoft, and Salesforce to achieve our vision. We partner with thousands of businesses to help millions access services every week – from billion dollar institutions to hypergrowth unicorns. We support identities from 195 countries, and 2,500+ document types. Our recent growth is fuelled by continued increasing demand in the United States – where we've grown in year-over-year sales by 264% – as more enterprise organisations accelerate their digital transformation plans with Onfido.
Our goal is to work together to promote and celebrate an inclusive and diverse community. Collectively, all Onfidoers are committed to creating an environment where everyone can be themselves, and where differences are celebrated. We encourage people from all backgrounds and cultures to come together to solve some of the world's most interesting problems.
The Opportunity
Onfido is growing fast and needs accurate, timely responses to customer queries about billing, invoicing and payment, as well a full accounts receivable function delivered to the business. This role will lead the Accounts Receivable team and be the first point of contact for our external and internal partners and customers. You will work on exciting projects with Financial Controller and will work with the team to help deliver an excellent customer experience to our customers, helping to resolve billing queries, run month-end, complete our billing cycle.
As a Finance Manager, AR at Onfido you will:
Own month-end billing cycle, revenue recognition, revenue assurance, month-end reconciliations
Conduct all Netsuite administration including: managing roles and permissions, report building and data imports, chart of account management and Oracle updates
Conduct all Netsuite administration and integration with external systems including: Stripe, Salesforce, Jitterbit, Tesorio, M3ter, Floqast, Avalara
Understand Netsuite objects and be the go-to person for Netsuite infrastructure needs
Develop and improve the Netsuite system to increase automation, owning all sandbox testing and relationship with external Netsuite-contractors
Work with our Revenue-Operations team to ensure the booking of deals in Salesforces and their relating billing functionality operations smoothly
Work with our Revenue-Operations team to help the business create and deliver new products, ensuring revenue recognition matches accounting standards
Work with the FP&A team to analysis data to arrive at an accurate monthly revenue forecast
Work with the Legal Team and Sales Reps on contract wording and commercial structure to ensure that contracted terms are deliverable from a billing/invoicing point of view
Work with Financial Controller on processes improvements and ad hoc projects
Work with core finance team on external audits and various reporting requirements
Lead an AR team to deliver a full Accounts Receivable function to the business including:
Answering sales-rep and client invoicing and billing queries
Resolving invoice disputes and payment issues
Onboard new customers and review contract terms to ensure accurate billing
Manage cash collections, POs, online portals and payment allocation
Manage collections reporting and forecasting
Owning revenue recognition, deferred revenue management, trade receivables, and provisions
We're looking for a Finance Manager, AR who can display the below skills & experience throughout our interview process:
Essential:
Qualified Chartered Accountant
2 years PQE
MUST KNOW Netsuite
Experience in customer communications, billing and invoicing
Experience managing teams
Working in our London office during Month end
Desirable:
Netsuite administration experience
Project management
Experience in tech companies
Onfido Culture
Onfidoer's share a set of
core values
and want to hear from you if you believe in:
> Succeeding together; you work collaboratively and put the team first
> Taking pride; you care about quality, producing great work and customer / user outcomes
> Creating customer buzz; you demonstrate a strong user / customer focus
> Learning things & sharing them; you have a natural curiosity and default to sharing knowledge with others
> Finding a better way; you're adept at finding solutions, experimentation and innovating to make things better
Onfido Balance
Personal hyper-growth requires a fast-moving environment, a clear career development plan and—crucially—looking after ourselves.
Onfido Balance is the toolkit we've developed to succinctly communicate our benefits offering:
> Our Body benefits prioritise health, wellbeing, exercise and recovery.
> Our Head benefits are focussed heavily on learning whatever your learning style, mental wellness and flexible working.
> Our Heart benefits are framed around sharing our success with our peers, our local communities and our future selves in the form of equity, corporate social responsibility and better togetherness.
Onfido is committed to creating a diverse and inclusive work environment. We're always on the lookout for talented, passionate people and encourage applications from all backgrounds regardless of age, disability, gender, sexual orientation, parental status, race or religion. If you need reasonable accommodation at any point in the application or interview process, please let us know.