Operations Associate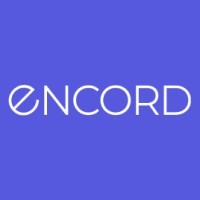 Encord
Operations
London, UK
Posted on Wednesday, March 29, 2023
About Us
Encord is building an active learning platform for computer vision AI applications. Our mission is to enable companies to unlock the power of AI while retaining 100% control of their data. We have raised $20M from top investors including CRV, Y Combinator Continuity, the Harvard Management Company, top industry executives, and other leading Bay Area investors.
Started by ex-computer scientists, physicists, and quants, we felt first hand how the lack of tools to prepare quality training data was impeding the progress of building practical AI. AI feels to us like what the early days of computing or the internet must have felt like, where the potential of the technology is clear, but the tools and processes surrounding it are terrible. We have devised a unique methodology for automating the tasks related to preparing quality training data, in effect turning the training data problem into a data science problem.
The Role
This is a unique opportunity for an ambitious, multi-talented individual who wants to see the inside of a fast-paced startup and work closely with the co-founders and senior team. The ideal candidate is a superstar who is willing to work hard, roll up their sleeves and support the company with operational tasks, while learning about every aspect of what it takes to run a fast growing business. You will work directly with Encord's senior team and get unique visibility into an exciting, high-growth, mission-based startup.
Responsibilities
• Business processes - taking responsibility and accountability for routine business processes, across finance & taxes (eg, file on time in UK & US), operations (eg, on-boarding of team members), HR (eg, running payroll, manage options grants); and streamline/adapt these to the changing needs of a growing business
• Plan and coordinate activities and events (e.g., team outings, in-office events etc.)
• Be integral part in growing the business – support Encord's presence on social media, conferences and more
• Work directly with the co-founders and other members of the senior team on a variety of projects/ tasks – from presentations to spreadsheets to basic reporting to various growth initiatives
About you
• 3+ years of operations experience at B2B SaaS startups
• You love technology and love to talk about it; you love to get people inspired about the power of AI
• Previous experience as operations associate a plus
• Have a growth mindset and believe nothing is impossible
• Ability to thrive in a fast-paced, team-oriented environment
What We Offer
• Competitive salary and equity in a fast growing business
• 25 days annual leave a year + public holidays
• Being one of the first employees in an exciting early-stage startup & opportunity to have real impact on the business
• Fast paced learning through direct hands on experience
Encord offers a unique opportunity to be part of a startup with a clear mission and vision. You will get to explore and build services enterprise AI use cases across many different industry verticals such as healthcare, surveillance, retail, and agriculture.
Our work is at the cutting edge of computer vision and deep learning, which also includes working on solving unsolved problems within those fields. We offer competitive compensation.