Senior Product Marketing Manager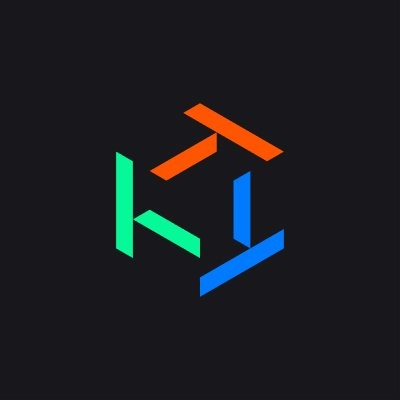 Tessian
Marketing & Communications, Product
Remote
Posted on Thursday, September 7, 2023
Tessian protects every business's mission by securing the human layer
The Tessian Cloud Email Security platform helps enterprises defend against email attacks, protect against data loss and respond to security incidents more efficiently. By combining artificial intelligence with an understanding of employee email behavior, Tessian is able to prevent complex email attacks and data loss incidents that evade Secure Email Gateways and the built in security controls of M365 and Google Workspace.
The world's largest banks, healthcare organizations, hedge funds and law firms all use Tessian to secure their email environments, data and people whilst saving their security team time. In 2022 alone, Tessian prevented hundreds of thousands of business email compromise attacks, data loss incidents and saved hundreds of hours of work for security teams.
Tessian is headquartered in London and Boston with 200+ employees globally and has raised over $120m in venture capital funding from world leading investors like Sequoia, Accel, Balderton, March, Citi and Okta. Tessian was recognized as one of Fast Company's Most Innovative Companies for 2022. More information can be found at www.tessian.com.
Product Marketing at Tessian
We are in search of a Senior Product Marketing Manager to join our team of high impact PMMs. As a Senior Product Marketing Manager, your primary responsibility will be to create compelling narratives and strategies for our GTM teams that drive pipeline creation and conversion. You'll execute with an in depth understanding of our market, product and customers, and work quickly to become a subject matter expert in the email security space.
In this role you'll get to
Responsibilities:
Market Research: Conduct in-depth research to understand market trends, customer needs, and our competitive landscape. Translate this knowledge into actionable insights for sales, customer success, marketing, product management and more.
Messaging and Positioning: Craft clear and concise messaging, positioned against trends observed among our prospects and customers. Messaging will emphasize our latest platform differentiators as defined by your efforts, and should serve to develop a compelling narrative that resonates with our target audience.
Sales Enablement: Equip the sales team with the knowledge and tools needed to effectively sell our platform. Our space has dozens of legacy and startup email security players, and consistent compelling training ensures success.
Content Creation: Create a variety of marketing collateral, including product briefs, blog posts, email campaigns, and web content, to effectively communicate the value of each release to customers and prospects.
Collaboration: Collaborate closely with product management, engineering, and sales teams to ensure alignment on release goals, features, and benefits. Be a bridge between technical teams and customers.
Customer Advocacy: Identify and leverage customer success stories and testimonials to strengthen our marketing efforts and showcase the impact of our software updates.
Qualifications:
Product Marketing & Cybersecurity Expertise: 4+ years of experience in product marketing. IAM or cybersecurity experience strongly preferred
Cybersecurity Market Understanding: Strong understanding of one or more cybersecurity or IAM markets, including trends, and customer pain points required.
Cybersecurity Product Aptitude: In depth familiarity with cybersecurity products and a willingness to learn and understand the technical aspects of our products to create content, including technical demonstrations required.
Market-Centric: A market focused mindset with a track record of using prospect, customer, and analyst insights to drive marketing strategies
Results-Driven: Demonstrated ability to drive results, improve pipeline generation and conversion through effective PMM strategies.
Communication Skills: Exceptional written and verbal communication skills, with the ability to simplify complex technical concepts for a non-technical audience.
Collaboration: Proven ability to collaborate effectively with cross-functional teams, including product management, sales, and engineering.
If you're not sure that you exactly fit all of the above criteria, please do get in touch anyway. We're always willing to speak to great candidates even if you don't feel you meet every criteria listed!
Tessian is an equal opportunity employer, committed to equality and diversity amongst both our employees and prospective applicants. The Human Layer we're securing is diverse, and we know we need to be diverse and inclusive to successfully create HLS that reflects this. You can read our equality and diversity statement
here
.
As part of our commitment to equality and diversity, we're also a corporate member of
the WISE Campaign
for gender equality in STEM & we're a founding member of the
WEDS network
driving diversity & inclusion in startups.
By submitting your application to Tessian, you consent to Tessian retaining your information and contacting you about future job opportunities, that may be of interest, for up to 2 years in accordance with our
Privacy Policy