Director, Product Management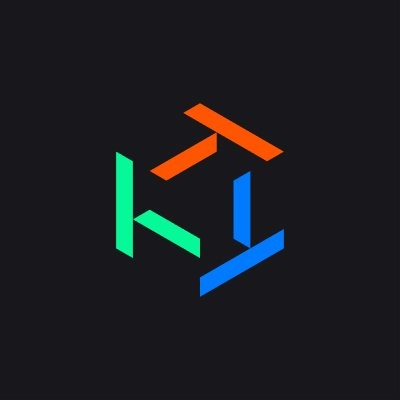 Tessian
Product
Boston, MA, USA
Posted on Thursday, July 13, 2023
Tessian protects every business's mission by securing the human layer
The Tessian Cloud Email Security platform helps enterprises defend against email attacks, protect against data loss and respond to security incidents more efficiently. By combining artificial intelligence with an understanding of employee email behavior, Tessian is able to prevent complex email attacks and data loss incidents that evade Secure Email Gateways and the built in security controls of M365 and Google Workspace.
The world's largest banks, healthcare organizations, hedge funds and law firms all use Tessian to secure their email environments, data and people whilst saving their security team time. In 2022 alone, Tessian prevented hundreds of thousands of business email compromise attacks, data loss incidents and saved hundreds of hours of work for security teams.
Tessian is headquartered in London and Boston with 200+ employees globally and has raised over $120m in venture capital funding from world leading investors like Sequoia, Accel, Balderton, March, Citi and Okta. Tessian was recognized as one of Fast Company's Most Innovative Companies for 2022. More information can be found at www.tessian.com.
Product Management
We are seeking a dynamic and experienced Director of Product Management to join our team to drive product and commercial growth. As the Director of Product Management, you will be responsible for influencing the strategic direction and execution of our product roadmap. You will work closely with cross-functional teams to ensure commercial success and technical alignment for our platform, which has a focus on email security. You will oversee and grow a talented team of product managers. Leveraging your strong communication, leadership, and execution skills, as well as your direct security experience to drive success.
Responsibilities:
As the Director of Product Management, your role encompasses delivering customer value, driving commercial success, and up-leveling the product management team and our processes. You will guide the research, prioritization and development of product strategies and initiatives. Through collaboration with cross-functional teams, you will ensure the execution of our strategy, maximizing the value provided to customers and, in turn, revenue growth. You will also be a key evangelist for the product. Simply put, you will get your hands dirty and get things done.
Critical to the success of this role, you will build, manage and grow the product management team, including optimizing its structure, setting goals and objectives, providing mentorship, and oversight.
This is an incredible opportunity to make a lasting impact on the cybersecurity community and to be part of a growth-focused organization. To do so, you must understand the market, customer needs, and competition. You will provide strategic input to pricing and packaging of our product portfolio and collaborate with executive leadership to define the product management team's goals and budget.
Qualifications:
8-10+ years of experience in product management teams, with a focus on driving successful product launches and adoption of SaaS security platforms with multiple SKUs.
3-5+ years in a leadership role within product management with the track record of building, developing and managing high-performing teams through multiple growth phases (ideally $40M-100M+ ARR
Strong domain knowledge in cybersecurity required, with expertise in email security preferred
Proven track record in being successful at every level within the product management team, including building, getting buy-in and executing on product roadmaps which have resulted in strong growth over extended periods of time.
The ability to clearly articulate prioritization trade off decisions and a demonstrable history of making well thought through and clearly articulated decisions.
Experience leading and collaborating in cross-functional project teams within shorter than comfortable timeframes; ability to manage up, down and across the organization to get desired outcomes at speed.
Demonstrated use of customer driven research to inform decision-making and strategy development.
An exceptional mentor - with a history of maturing product managers and agile processes
Being a go-to person to get things done, and, individually and through the team, attains difficult objective
Excellent communicator and evangelist, success with direct involvement in sales activities
Results-oriented mindset with a focus on driving customer satisfaction and commercial outcomes
Our mission to empower and protect people is a reflection of two of our values: Human First and We Do the Right Thing. For us, Diversity, Equity and Inclusion is also a reflection of these core values.
As a human first company, we are committed to creating a diverse, equitable and inclusive environment where all our Tessians have the opportunity to thrive. We strive for a better Tessian, and a better world. We're working inside and outside Tessian to improve diversity and equity in our industry, and foster an environment where everyone feels a sense of belonging.
Our strategy touches each part of a Tessian's life cycle, from applicant to employee, ensuring that we keep DEI at the core of every point in our candidate and employee experience. Read more about our DEI commitments here.
By submitting your application to Tessian, you consent to Tessian retaining your information and contacting you about future job opportunities, that may be of interest, for up to 2 years in accordance with our Privacy Policy