Sales Director, EMEA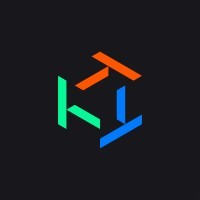 Tessian
Sales & Business Development
London, UK · United Kingdom · Remote
Posted on Wednesday, May 24, 2023
The Tessian Cloud Email Security platform helps enterprises defend against email attacks, protect against data loss and respond to security incidents more efficiently. By combining artificial intelligence with an understanding of employee email behavior, Tessian is able to prevent complex email attacks and data loss incidents that evade Secure Email Gateways and the built in security controls of M365 and Google Workspace.
The world's largest banks, healthcare organizations, hedge funds and law firms all use Tessian to secure their email environments, data and people whilst saving their security team time. In 2022 alone, Tessian prevented hundreds of thousands of business email compromise attacks, data loss incidents and saved hundreds of hours of work for security teams.
Tessian is headquartered in London and Boston with 200+ employees globally and has raised over $120m in venture capital funding from world leading investors like Sequoia, Accel, Balderton, March, Citi and Okta. Tessian was recognized as one of Fast Company's Most Innovative Companies for 2022. More information can be found at
www.tessian.com
.
Sales Management at Tessian
Having found exceptional product/market fit as a leader in the Integrated Cloud Email Security space, we're looking for a Sales Director to cultivate sales excellence and lead a high-performing team.
Funded by VCs such as Sequoia Capital, March Capital, and Accel Partners, we're building out our commercial presence in new markets and geographies and are looking for passionate entrepreneurs, builders and straight up hustlers to help us build something special. You'll be an inspiring sales leader, joining our growing sales team and building the early infrastructure that will enable success for years to come.
London is our company HQ and home to not only commercial teams, but our incredible product-development organization. Our HQ serves as both a commercial gateway to our customers across EMEA, and home to our engineering, product and design teams.
This opportunity will serve as an inflection point in your career, accelerating your development, responsibilities and achievements at a rapid pace. The role will report into the Head of EMEA & APAC.
We don't pretend that it'll be easy - joining a company and embarking on the scale-up phase is an amazing challenge, pushing well beyond the boundaries of natural growth cycles. You'll move quicker than feels comfortable, and be brilliant at continually re-prioritising what must get done to keep Tessian growing year over year at the pace of the fastest growing SaaS companies in history.
Responsibilities:
Manage a team of 8: 6 Account Executives and 2 SDRs
Cultivate a developmental sales and office culture that you're proud of, and that our employees tell their friends about
Hire and develop a sales development team that aim for excellence in everything they do, with ambitions of mastery in the SaaS sales domain
Build a repeatable sales playbook that impresses our prospective customers with our knowledge and approach to winning their business, positioning our clients as the forward-thinking innovators we believe them to be
Build, manage, and draw data-driven insight from your team's new business pipeline
Work cross-functionally with our partners in marketing, product, finance and recruiting to lead and/or support different strategic initiatives
Be a vocal evangelist and thought leader in the markets where we serve our customers and recruit our talented people
Qualifications:
Is an exceptionally inspiring leader that people love to follow
Has a strong track record of success in their own-right as a sales rep, prior to transitioning into a leadership capacity
3-5+ years of tech sales management experience, ideally in B2B SaaS
Thinks differently and knows when to follow a playbook that's served them well and when to innovate, create something completely new
Loves to spend time analysing the data, looking for trends and 'aha!' moment
Has TedTalk-like communication skills - we're an increasingly globally dispersed team and need to stay connected
Our mission to empower and protect people is a reflection of two of our
values
: Human First and We Do the Right Thing. For us, Diversity, Equity and Inclusion is also a reflection of these core values.
As a human first company, we are committed to creating a diverse, equitable and inclusive environment where all our Tessians have the opportunity to thrive. We strive for a better Tessian, and a better world. We're working inside and outside Tessian to improve diversity and equity in our industry, and foster an environment where everyone feels a sense of belonging.
Our strategy touches each part of a Tessian's life cycle, from applicant to employee, ensuring that we keep DEI at the core of every point in our candidate and employee experience. Read more about our DEI commitments
here
.
By submitting your application to Tessian, you consent to Tessian retaining your information and contacting you about future job opportunities, that may be of interest, for up to 2 years in accordance with our
Privacy Policy