Field Marketing Manager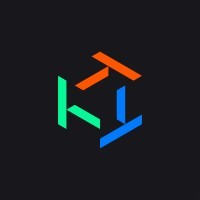 Tessian
Marketing & Communications
Remote · Boston, MA, USA
Posted on Tuesday, May 23, 2023
Tessian protects every business's mission by securing the human layer
The Tessian Cloud Email Security platform helps enterprises defend against email attacks, protect against data loss and respond to security incidents more efficiently. By combining artificial intelligence with an understanding of employee email behavior, Tessian is able to prevent complex email attacks and data loss incidents that evade Secure Email Gateways and the built in security controls of M365 and Google Workspace.
The world's largest banks, healthcare organizations, hedge funds and law firms all use Tessian to secure their email environments, data and people whilst saving their security team time. In 2022 alone, Tessian prevented hundreds of thousands of business email compromise attacks, data loss incidents and saved hundreds of hours of work for security teams.
Tessian is headquartered in London and Boston with 200+ employees globally and has raised over $120m in venture capital funding from world leading investors like Sequoia, Accel, Balderton, March, Citi and Okta. Tessian was recognized as one of Fast Company's Most Innovative Companies for 2022. More information can be found at www.tessian.com.
As Field Marketing Manager for North America, you will lead our event-based demand generation activities in the field in close collaboration with the sales team and partner teams. This role is a critical component in generating new pipeline for the business and engaging our existing customers through a series of events, trade shows, dinners, roundtable discussions, and more.
This role is high profile within the company requiring engagement across the executive team, sales, customer success, marketing, partner, and product.
This role is high profile within the company requiring engagement across the executive team, sales, customer success, marketing, partner, and product.
In this role, you will get to:
Work closely with Marketing Management and Sales Leadership to develop the field marketing plan and strategy for our North America region
Plan and execute all aspects of North America field events including: webinars, events, tradeshows and roundtables using industry best practices. This includes in-house events and sponsored events
Take full ownership of field marketing, including overall project management and execution, goal setting, identifying partners/vendors, content development, communications, promotion, analysis and reporting
Manage coordinators, contractors, and 3rd party vendors to assist with campaign execution
Work with Marketing Operations to develop effective campaign reporting that feeds other organizational reports and our marketing funnel
Delivering against a pipeline goal each quarter from our field events
We'd love to meet someone who:
Excellent communication and highly developed social skills with strong ability to work in collaboration across an organization
Industry related experience with cybersecurity required for this role
Relationship building skills and strong business acumen
Strong writing & presentation skills
Ability to deal with ambiguity and make decisions with incomplete information
Creative thinking and risk taking
Ability to communicate and build relationships at an executive level and down to a field and inside level
Thinks differently and knows when to follow a playbook that's served them well and when to innovate and create something completely new
Bachelor equivalent or equivalent work experience mandatory
Approximately 25-50% of travel time required
Why we think you'll love it here:
Experience planning, strategizing and executing field marketing events plan including budget allocation, ROI measurement
Experience working in a high growth technology start up
5+ years of successful field marketing or event experience
5+ years experience in the security and/or SaaS markets highly preferred
Great copywriting skills and an eye for designing a great in-person experience
Prior experience working with vendors (booth design, catering, printing, hospitality, etc.) and managing to a budget
Experience working closely with sales, sales development representatives, and marketing operations in planning, executing, and following up from an event
Our mission to empower and protect people is a reflection of two of our
values
: Human First and We Do the Right Thing. For us, Diversity, Equity and Inclusion is also a reflection of these core values.
As a human first company, we are committed to creating a diverse, equitable and inclusive environment where all our Tessians have the opportunity to thrive. We strive for a better Tessian, and a better world. We're working inside and outside Tessian to improve diversity and equity in our industry, and foster an environment where everyone feels a sense of belonging.
Our strategy touches each part of a Tessian's life cycle, from applicant to employee, ensuring that we keep DEI at the core of every point in our candidate and employee experience. Read more about our DEI commitments
here
.
By submitting your application to Tessian, you consent to Tessian retaining your information and contacting you about future job opportunities, that may be of interest, for up to 2 years in accordance with our
Privacy Policy