Senior Data Scientist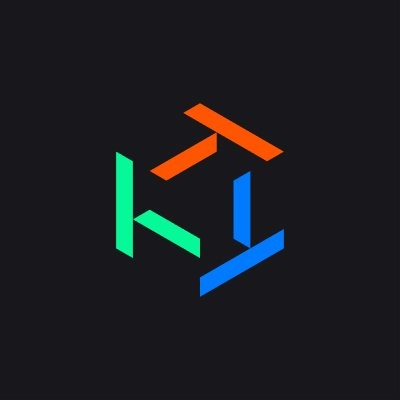 Tessian
Data Science
London, UK · United Kingdom · Remote
Posted on Wednesday, May 17, 2023
The Tessian Cloud Email Security platform helps enterprises defend against email attacks, protect against data loss and respond to security incidents more efficiently. By combining artificial intelligence with an understanding of employee email behavior, Tessian is able to prevent complex email attacks and data loss incidents that evade Secure Email Gateways and the built in security controls of M365 and Google Workspace.
The world's largest banks, healthcare organizations, hedge funds and law firms all use Tessian to secure their email environments, data and people whilst saving their security team time. In 2022 alone, Tessian prevented hundreds of thousands of business email compromise attacks, data loss incidents and saved hundreds of hours of work for security teams.
Tessian is headquartered in London and Boston with 200+ employees globally and has raised over $120m in venture capital funding from world leading investors like Sequoia, Accel, Balderton, March, Citi and Okta. Tessian was recognized as one of Fast Company's Most Innovative Companies for 2022. More information can be found at
www.tessian.com
.
We're on a mission to secure the human layer in the modern workplace, by protecting all the digital interactions people need to do their jobs. Our products use real-time machine learning models at massive scale to protect some of the world's largest organisations from advanced email threats and data loss.
Machine learning models are at the heart of all Tessian products and are what our customers rely on every day to keep them safe from external and internal threats. We are looking for a Senior Data Scientist with NLP experience to join our Algo team and drive the research, implementation and deployment of next generation of machine learning models powering Tessian products.
Responsibilities:
Work on some of the most challenging NLP problem statements using state-of-the-art machine learning models (encoder-decoder transformers, LLMs )
Wrangle and draw insights from massive amounts of unstructured email data using the latest tools and technologies (PySpark, Iceberg, AWS SageMaker)
Directly impact the effectiveness of our products by training and deploying models to production using AWS SageMaker as the MLOps platform
Brainstorm, communicate, and partner with Product and Engineering teams promoting a data-driven approach to identify focus areas for data science
Mentor data scientists, drive best practices and cultivate an environment of experimentation and learning
Stay up-to-date with the latest advancements in machine learning, AI technologies, and incorporate them into our solutions where applicable
Qualifications:
4+ years experience in Data Science or ML, with 2+ years experience in the NLP domain developing and productionizing machine learning models (experience with LLMs, generative AI is a plus)
Experience bringing graph neural networks into production at scaleHas in-depth experience with deep neural network frameworks (e.g. PyTorch, Tensorflow, JAX)
Hands-on with and understands the principles behind working with structured and unstructured data at scale
Cares deeply about the impact their team has, is creative at heart, and can encourage novel ways of critical thinking in their team. This has always been a core part of the data science team's DNA
Responsible for delivering large projects that require collaboration from start to finishHas strong listening skills; open to input from other team members and departments
If you're not sure that you exactly fit all of the above criteria, please do get in touch anyway. We're always willing to speak to great candidates even if you don't feel you meet every criteria listed!
Tessian is an equal opportunity employer, committed to equality and diversity amongst both our employees and prospective applicants. The Human Layer we're securing is diverse, and we know we need to be diverse and inclusive to successfully create HLS that reflects this. You can read our equality and diversity statement
here
.
As part of our commitment to equality and diversity, we're also a corporate member of
the WISE Campaign
for gender equality in STEM & we're a founding member of the
WEDS network
driving diversity & inclusion in startups.
By submitting your application to Tessian, you consent to Tessian retaining your information and contacting you about future job opportunities, that may be of interest, for up to 2 years in accordance with our
Privacy Policy