Data Scientist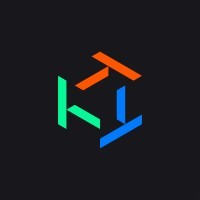 Tessian
Data Science
London, UK · United Kingdom · Remote
Posted on Monday, May 15, 2023
We're building intelligent security that works for human beings
as they are
, not how security policies would like them to be. Using machine learning technology, Tessian automatically predicts and eliminates advanced threats on email caused by human error - like data exfiltration, accidental data loss, business email compromise and phishing attacks - with minimal disruption to employees' workflow. As a result, employees are empowered to do their best work, without security getting in their way. You can
read more about Human Layer Security here
.
Tessian has raised a
$74m Series C led by renowned security investors, March Capital
(Crowdstrike, Knowbe4), with follow-on from Sequoia, Accel, Balderton, Latitude, Okta, Sozo, Citi & Schroder Adveq, to further our mission to secure the human layer.
Founded in 2013, Tessian is backed by world-class venture capital investors, is dual headquartered in San Francisco (US) and London (UK), with office hubs in Boston & Austin, and is one of the Top-3 2021
Best Places to Work for Women
.
Our mission is to secure the human layer. This involves deploying near real-time machine learning models at massive scale to some of the world's largest organisations to keep their most sensitive data private and secure. To do this, we're looking for a senior data scientist with NLP experience ready to work on hard problems, drive best practice and cultivate an environment of experimentation and learning.
Companies can leverage data science in a number of ways, and we think the role of a Data Scientist falls into three distinct categories:
1) You work for a business function analysing & reporting on how to improve a key metric, e.g increasing user conversion
2) You are responsible for writing production models to enhance the main product, e.g recommendation systems for e-commerce
3) You build the product - without machine learning, it wouldn't exist
The Data Science team built the product at Tessian. We couldn't exist without our machine learning models; they are at the heart of what we do, and they are what our clients rely on day-to-day. We're searching for a Senior Data Scientist who is excited about the opportunities and challenges that come with researching, building and deploying real-time production models.
On a day to day basis you'll get to
Work across massive enterprise email datasets
Train and deploy models to production that impacts directly our customers and products
Improve our ML workflow
Work closely with our Engineering and Product Team to enhance our products.
Make your mark on ambitious projects
We'd love to meet someone who
4+ years Data Science experience
Can balance longer term projects alongside impactful quick wins
Cares deeply about the impact their team has
Is creative at heart, and can encourage novel ways of thinking in their team. This has always been a core part of the data science team's DNA
Reads Rules of Machine Learning - Martin Zinkevich and it resonates with how they think about machine learning and data science
Enjoys "getting their hands dirty" by digging into complex operations
Takes responsibility for delivering large projects that require collaboration from start to finish
Has strong listening skills; open to input from other team members and departments
Has worked with, or understands the principles behind working with data at scale
Our mission to empower and protect people is a reflection of two of our
values
: Human First and We Do the Right Thing. For us, Diversity, Equity and Inclusion is also a reflection of these core values.
As a human first company, we are committed to creating a diverse, equitable and inclusive environment where all our Tessians have the opportunity to thrive. We strive for a better Tessian, and a better world. We're working inside and outside Tessian to improve diversity and equity in our industry, and foster an environment where everyone feels a sense of belonging.
Our strategy touches each part of a Tessian's life cycle, from applicant to employee, ensuring that we keep DEI at the core of every point in our candidate and employee experience. Read more about our DEI commitments
here
.
By submitting your application to Tessian, you consent to Tessian retaining your information and contacting you about future job opportunities, that may be of interest, for up to 2 years in accordance with our
Privacy Policy