Customer Success Manager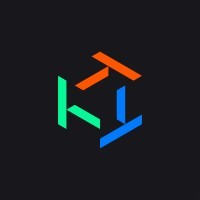 Tessian
Administration
London, UK
Posted on Thursday, May 11, 2023
Customer Success at Tessian
Customer-centricity is at the forefront of everything we do at Tessian. We've built a world-class CS team, and are now looking for an ambitious Customer Success Manager to take our programme to the next level.
Taking ownership of a strategically critical portfolio of customers, you'll be working closely with organisations ranging from 500-2500 employees, across industries (legal, financial, technology, etc) and stakeholder roles (incl. CIOs, CTOs, CISOs). As well as being responsible for renewals and advocacy in our EMEA customer base, you'll be a bridge between Product and our customers - communicating our technology, understanding pain-points and interpreting future customer needs to inform product development.
We're looking for brilliant communicators, builders and straight-up hustlers to give our customers the world-class support they deserve - building strong and meaningful partnerships at all levels.
In this position you'll get to:
Serve as the trusted advisor to our strategic customers and executive sponsors post initial sale. This is a key role as Tessian's customer base expands globally
Own the customer renewal and spot opportunities for multi-year conversions. Identify renewal risk and collaborate with internal teams to remediate and ensure a successful renewal
Identify and close expansion opportunities to drive Tessian's land & expand customer journey
Identify advocates and expand our customer community to accelerate our go-to-market motion
Advise our key clients, with hands-on platform guidance, on how to manage Tessian's solution to achieve full business value
Conduct periodic executive reviews and health checks - accurately assessing customer health, helping define adoption strategies and ensure value realisation (using key metrics from the platform)
Act as the voice of the customer cross-functionally and collect feedback to influence continuous improvement in the product and our processes
We'd love to meet someone who:
Is driven & highly ambitious.
Is a best-in-class communicator, both verbally and in writing.
Has experience working in a fast paced, high-growth B2B SaaS technology environment, selling enterprise software.
Has 2-5 years of quota carrying account or customer success management experience, with responsibilities over retention as well as expansion.
Understands the Legal, Financial and Professional Services sectors.
Is a self-starter, full of new ideas and ready to get stuck in.
… has a unique experience that you believe is relevant and an advantage. Every CSM is different and we embrace that.
Our mission to empower and protect people is a reflection of two of our
values
: Human First and We Do the Right Thing. For us, Diversity, Equity and Inclusion is also a reflection of these core values.
As a human first company, we are committed to creating a diverse, equitable and inclusive environment where all our Tessians have the opportunity to thrive. We strive for a better Tessian, and a better world. We're working inside and outside Tessian to improve diversity and equity in our industry, and foster an environment where everyone feels a sense of belonging.
Our strategy touches each part of a Tessian's life cycle, from applicant to employee, ensuring that we keep DEI at the core of every point in our candidate and employee experience. Read more about our DEI commitments
here
.
By submitting your application to Tessian, you consent to Tessian retaining your information and contacting you about future job opportunities, that may be of interest, for up to 2 years in accordance with our
Privacy Policy