Platform Engineer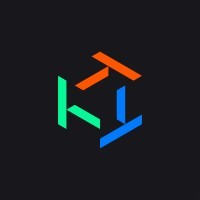 Tessian
Software Engineering
London, UK · United Kingdom · Remote
Posted on Thursday, April 27, 2023
We're building intelligent security that works for human beings
as they are
, not how security policies would like them to be. Using machine learning technology, Tessian automatically predicts and eliminates advanced threats on email caused by human error - like data exfiltration, accidental data loss, business email compromise and phishing attacks - with minimal disruption to employees' workflow. As a result, employees are empowered to do their best work, without security getting in their way. You can
read more about Human Layer Security here
.
Tessian has raised a
$74m Series C led by renowned security investors, March Capital
(Crowdstrike, Knowbe4), with follow-on from Sequoia, Accel, Balderton, Latitude, Okta, Sozo, Citi & Schroder Adveq, to further our mission to secure the human layer.
Founded in 2013, Tessian is backed by world-class venture capital investors, is dual headquartered in San Francisco (US) and London (UK), with office hubs in Boston & Austin, and is one of the Top-3 2021
Best Places to Work for Women
.
The Platform team
We're looking for an experienced SRE, DevOps or Platform Engineer to join the Platform Team at Tessian. The Platform Team is responsible for defining and operating the infrastructure upon which our development teams and customers depend. We want you to make your mark on some exciting projects like Kubernetes migration and Enterprise deployments. With the goal of contributing to the team's mission to supercharge our Engineers and Data Scientists productivity, enable Tessian for
hyper-growth
and lead the way on security, reliability and cost effectiveness.
We can hire this role to be office based or hybrid from our London office, or offer full remote working within the UK.
We cannot offer visa sponsorship/relocation or remote working outside of the UK for this position.
Why is this role exciting?
Work with a highly skilled team of Platform Engineers.
Contribute to the vision and execution for the infrastructure for a fast growing mission critical SaaS product.
Short term technical delivery within the team as well as helping to set the long term vision.
Working with other stakeholders across Engineering, Security and Product.
Day to day operation and security of the platform with lots of opportunities for learning and development.
What are our current and upcoming projects?
A large migration from AWS ECS to Kubernetes.
Bolstering our security and deployments for Enterprise and getting involved in solving problems relating to Data Privacy.
Keeping the lights on as we scale to bigger customers is a crucial part of this role is to ensure that our systems remain reliable and working with engineering teams to drive quality and solve problems.
Implementing our Observability strategy
Working towards improving our CI/CD tooling and capabilities
We'd love to meet someone who:
Has at least 2 years of AWS and "DevOps" experience.
Is a great problem solver who takes pride in their work.
Enjoys building scalable and resilient systems, with a focus on systems that are robust by design and suitably monitored.
Has a security-first mindset.
Has strong experience managing a range of production applications in a distributed and highly available AWS environment.
Has experience with and is opinionated about containerization (Docker) and a container orchestration system (e.g. ECS/Kubernetes).
Has experience with infrastructure as code (Terraform).
Has a deep understanding of Linux operating system and administration skills, and shell-scripting skills.
Has a deep understanding of server/network security concepts and implementations.
Programming knowledge, preferably Python.
Our mission to empower and protect people is a reflection of two of our
values
: Human First and We Do the Right Thing. For us, Diversity, Equity and Inclusion is also a reflection of these core values.
As a human first company, we are committed to creating a diverse, equitable and inclusive environment where all our Tessians have the opportunity to thrive. We strive for a better Tessian, and a better world. We're working inside and outside Tessian to improve diversity and equity in our industry, and foster an environment where everyone feels a sense of belonging.
Our strategy touches each part of a Tessian's life cycle, from applicant to employee, ensuring that we keep DEI at the core of every point in our candidate and employee experience. Read more about our DEI commitments
here
.
By submitting your application to Tessian, you consent to Tessian retaining your information and contacting you about future job opportunities, that may be of interest, for up to 2 years in accordance with our
Privacy Policy