Technical Account Manager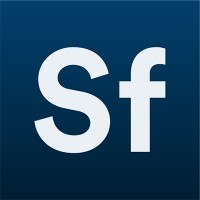 Silverflow
IT, Sales & Business Development
Amsterdam, Netherlands
Posted on Friday, September 15, 2023
What You'll Do
We're looking for a Technical Account Manager to join our Silverflow team!You'll get the opportunity to be part of our Technical Account Management team, based in Amsterdam, where you'll grow your technical skills, guide technical implementations and help our clients succeed by supporting them in their integration and launch processes as an acquirer on Silverflow's platform. This is a hands-on role working with our enterprise clients within our Account Management team.As our Technical Account Manager, you will be the main point of contact for all technical and solution-related questions before, during and after our clients go live with Silverflow. At Silverflow, you will be able to further develop your experience working alongside our internal teams of Product, Sales and Engineering to further support and improve our customers' integration experience.You'll also help to shape the future of Silverflow's ideal customer support experience by:
Implementing Silverflow's products and solutions for our acquirers, PSPs, payfacs and partners.
Working closely with Silverflow's sales and account management teams to grow our client base and attend meetings with clients to ensure that they are able to successfully integrate with Silverflow's solutions.
Working with our customers to help them build Silverflow into their current systems. You will be their dedicated point of contact for all items regarding their technical integration, from a payment's perspective.
Explaining how our API's, SDKs and various other systems work. Ultimately, helping the customer to solve any technical problems they have and provide scalable solutions.You will also work directly with internal development teams to deliver technical specifications of bespoke requirements for the platform and champion these with our product teams.
Managing and prioritising support ticket flows between clients and our engineering feature teams.
Consulting with our customers to identify and specify new features in optimising payments via Silverflow's platform.

Who You Are
Are you an enthusiastic and driven individual who has:
3-5 years of previous experience working within a technical/engineering/account support role and are looking to take the next step in your career.
A technical understanding of web services, APIs, and integrations.
Strong project management and planning skills, which are crucial to your success within this role.
Strong analytical skills and a practical approach in solving challenges.
Good commercial acumen and the ability to identify opportunities for our customers.
Previous experience working with sales, engineering and/or product teams.
A willingness to travel within the EU and the United Kingdom.
Excellent communication and interpersonal skills, and professional English proficiency.
Any payments and/or fintech experience, is considered a big plus.

Why join us?
You will be working for an established start-up. We offer a permanent contract from the start alongside training and development budgets; mentorship opportunities from inspiring management and team members working within the payments industry for 20+ years; and a rewarding career development with autonomy to create a high profile impact within the payments industry. Silverflow has a great work atmosphere with a focus on employee wellbeing and a work-life balance; a highly inclusive work environment (we have 20+ nationalities); a growing network of international locations; and a fun company culture.
About Us
Here at Silverflow, we are building tomorrow's cloud-based global payments infrastructure, providing all participants in the payments chain access to a modern, API driven, easy-to-use, data transparent and innovative card processing platform. Silverflow has delivered a long overdue alternative to the legacy incumbents within the card processing world using the latest technology. An Amsterdam-based company founded in 2019 by former Adyen employees, we have recently completed $17million in Series A funding and won Deloitte's award for Rising Star 2021. We are growing rapidly, having already 62 international team members. Our head office is based in the Netherlands (Amsterdam), with two global offices in the UK (Welwyn Garden City) and the US (New York). Are you looking to join a cutting-edge start-up in the world payments? Then don't miss your chance to be a part of something big - come see what we're all about and take the first step towards an exciting new career!&