Senior Account Executive, DACH & CEE (m/f/d)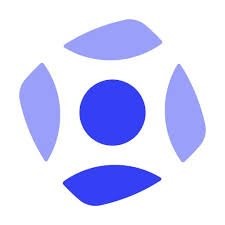 Onfido
Sales & Business Development
Germany · Remote
Posted on Saturday, January 14, 2023
Onfido is the new identity standard for the internet. We empower people around the globe to reach services they love and need simply, speedily and safely – whether they're renting a car or opening a bank account or completing a high-value transaction where identity is key. We built a full-service suite of AI-powered identity verification solutions with fairness and inclusiveness at their core, and were awarded 'Outstanding Leader in Accessibility' and 'Best Innovation in Algorithmic Bias Mitigation' awards at CogX.
Onfido is an established pre-IPO technology company with a prominent position in the global marketplace that has been repeatedly recognized for excellence in performance and innovation. In 2021 we were awarded 'Artificial Intelligence and Machine Learning Hot Company' by CyberDefense Global Infosec Awards, 'Fraud Prevention Innovation of the Year' at the CyberSecurity Breakthrough Awards, and named to the CB Insights Fintech 250 for the fourth year running. We've received over $200 million in funding from investors including TPG Growth, Microsoft, and Salesforce to achieve our vision. We partner with thousands of businesses to help millions access services every week – from billion dollar institutions to hypergrowth unicorns. We support identities from 195 countries, and 2,500+ document types. Our recent growth is fuelled by continued increasing demand in the United States – where we've grown in year-over-year sales by 264% – as more enterprise organisations accelerate their digital transformation plans with Onfido.
Our goal is to work together to promote and celebrate an inclusive and diverse community. Collectively, all Onfidoers are committed to creating an environment where everyone can be themselves, and where differences are celebrated. We encourage people from all backgrounds and cultures to come together to solve some of the world's most interesting problems.
The Opportunity
Onfido's enterprise sales team is continuing to grow, fuelled by a continued increased demand in the DACH and CEE regions as
organisations
accelerate their digital transformation plans and partner with Onfido
.
We're looking for experienced, methodical and passionate enterprise sales professionals to drive revenue growth. Our Senior Account Executives are responsible for driving and closing landmark deals with enterprise clients across a number of industry verticals. You'll work closely with your customers as a trusted advisor to deeply understand their challenges and goals and articulate the value of Onfido to prospective clients where Identity Verification is key.
With customer success at our core, we will provide you with a comprehensive induction and onboarding experience and you'll partner closely with a range of support functions, from internal sales operations & enablement to SDRs and highly skilled pre-sales solutions engineers & commercially astute Legal counsel.
As a Senior Account Executive at Onfido you will:
Drive and own the end-to-end enterprise sales cycle, from identifying targeted accounts to closing business opportunities across a range of industry sectors
Prospect and identifying leads, leveraging personal networks and partnering closely with Marketing, SDRs and Inside Sales
Work closely with your customers as a trusted advisor to deeply understand their challenges and goals
Lead all aspects of deal execution, including prioritisation of deals, strategic and financial assessment, transaction structuring and negotiation
Become a subject matter expert, representing Onfido in your target industry sectors
We're looking for Senior Account Executives who have:
Extensive experience in a quota carrying software or technology enterprise sales role with a history of selling to large Enterprise companies
Experience selling Security Software, Infrastructure Software, Access Management or ideally Identity Software
Hunger; you have the drive to operate in a fast paced environment. Along with a hunger to learn & grow Onfido and your career
Succeeded in a fast paced and competitive market having had ownership of managing and executing the end to end sales process
Inquisitive; an active interest in identity, the disruption of digital and new technologies
Experience managing complex enterprise sales, with the ability to navigate across large, enterprise organisations
Experience of selling into multiple territories across Europe
Experience in carrying a quota and consistently hitting sales targets
A disciplined, methodical and process driven sales approach – you'll be skilled in managing time and resources; have experience in operating at an enterprise level, including building Account Plans, organisation charts, SMART account goals
A strong desire to be successful, you'll be a goal oriented team player
Experience working with Salesforce.com or a similar CRM
Desirable skills:
MEDDIC / MEDDPICC / Force Management - trained
Has experience selling into Financial Services, Gaming, Government or IAM/CIAM
Onfido Culture
Onfidoer's share a set of
core values
and want to hear from you if you believe in:
> Succeeding together; you work collaboratively and put the team first
> Taking pride; you care about quality, producing great work and customer / user outcomes
> Creating customer buzz; you demonstrate a strong user / customer focus
> Learning things & sharing them; you have a natural curiosity and default to sharing knowledge with others
> Finding a better way; you're adept at finding solutions, experimentation and innovating to make things better
Benefits
We're committed to making Onfido a fantastic place to work, so we go to great lengths to give you what you need to succeed. You will receive:
>
Share options in Onfido, through our equity schemes. Share options have a one-year cliff and vest over four years
>
25 days annual leave plus a day off for your Birthday.
>
Two paid volunteering days per year.*
>
Life Assurance (3x Annual Base Salary)*
>
Generous paid parental leave.
>
Free mental health coaching provided online.
>
Life enrichment allowance of up €95 to per month for services including gym, yoga, fitness classes, massages, childcare, and therapy.
>
Dedicated learning opportunities including using tools like Learnably with availability to use for learning resources such as books, coaches, conferences, courses, podcasts, and more
>
Our open and transparent culture is reflected in our "Better Together" motto and we bring this to life by meeting once a week for our global weekly roundup (OnThursday); holding quarterly team socials, and other company-wide social events.
>
Expense up to £300 (or local equivalent) to purchase workstation setup equipment
>
The opportunity to become a member of Onfido's resource groups in order to learn different skills in our belonging groups
Onfido Balance
Personal hyper-growth requires a fast-moving environment, a clear career development plan and—crucially—looking after ourselves.
Onfido Balance is the toolkit we've developed to succinctly communicate our benefits offering:
> Our Body benefits prioritise health, wellbeing, exercise and recovery.
> Our Head benefits are focussed heavily on learning whatever your learning style, mental wellness and flexible working.
> Our Heart benefits are framed around sharing our success with our peers, our local communities and our future selves in the form of equity, corporate social responsibility and better togetherness.
Onfido is committed to creating a diverse and inclusive work environment. We're always on the lookout for talented, passionate people and encourage applications from all backgrounds regardless of age, disability, gender, sexual orientation, parental status, race or religion. If you need reasonable accommodation at any point in the application or interview process, please let us know.