Data Operations Associate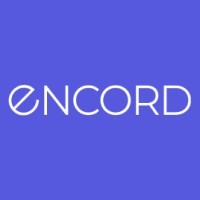 Encord
Operations
London, UK
Posted on Saturday, May 13, 2023
About Us
Encord is building a comprehensive training data solution for computer vision AI applications. Our mission is to enable companies to unlock the power of AI while retaining 100% control of their data. In 2021, we raised $20M from top investors including CRV, Y Combinator Continuity, the Harvard Management Company, top industry executives, and other leading Bay Area investors.
Started by ex-computer scientists, physicists, and quants, we felt first hand how the lack of tools to prepare quality training data was impeding the progress of building practical AI. AI feels to us like what the early days of computing or the internet must have felt like, where the potential of the technology is clear, but the tools and processes surrounding it are terrible. We have devised a unique methodology for automating the tasks related to preparing quality training data, in effect turning the training data problem into a data science problem.
The Role
This is a unique opportunity for an ambitious, multi-talented individual to help build our Customer Success function and have a massive impact on a high growth business. As a Data Operations Associate, you will be partnering with our customers on building world-leading AI applications across a broad set of verticals including retail, insurance, healthcare. You will also work closely alongside the wider Customer Success team as well as the co-founders and growth team to shape Encord's direction and help us manage our rapidly expanding customer base. The ideal candidate is a superstar who is willing to work hard, roll up their sleeves and take responsibility for managing innovative companies adopting computer vision technologies. You will be in for a fun ride!
Responsibilities
- Manage and be accountable for Encord's Data Services function, working across a wide range of innovative verticals.
- Establish open lines of communication with the labelling team to ensure the correct resources are allocated to a project, the team are trained appropriately and projects are delivered according to deadlines to a high standard.
- Monitor labelling speed and quality throughput to establish best practices and iterate on our Customer Success processes.
- Build strong relationships with customers to scope annotation projects and manage expectations. This includes technical users and C-Level executives at target organisations.
-Collaborate with internal stakeholders involved in the customer journey from engineering and product to marketing and sales.
About you
- Experience of managing a portfolio of both high-touch and low-touch accounts.
- Customer Success or Project Management experience is desirable.
- You love technology and being able to talk about it.
- Have a growth mindset and be willing to contribute to the development of the Customer Success team.
- Ability to thrive in a fast-paced, team-oriented environment.
What We Offer
- Competitive salary and equity in a fast growing business
- 25 days annual leave a year + public holidays
- Being one of the first employees in an exciting early-stage startup & opportunity to have real impact on the business
- Fast paced learning through direct hands on experience
Encord offers a unique opportunity to be part of a startup with a clear mission and vision. You will get to explore and build services that enterprise AI companies use across many different industry verticals such as healthcare, surveillance, retail, and agriculture.
Our work is at the cutting edge of computer vision and deep learning, which also includes working on solving unsolved problems within those fields. We offer competitive compensation.